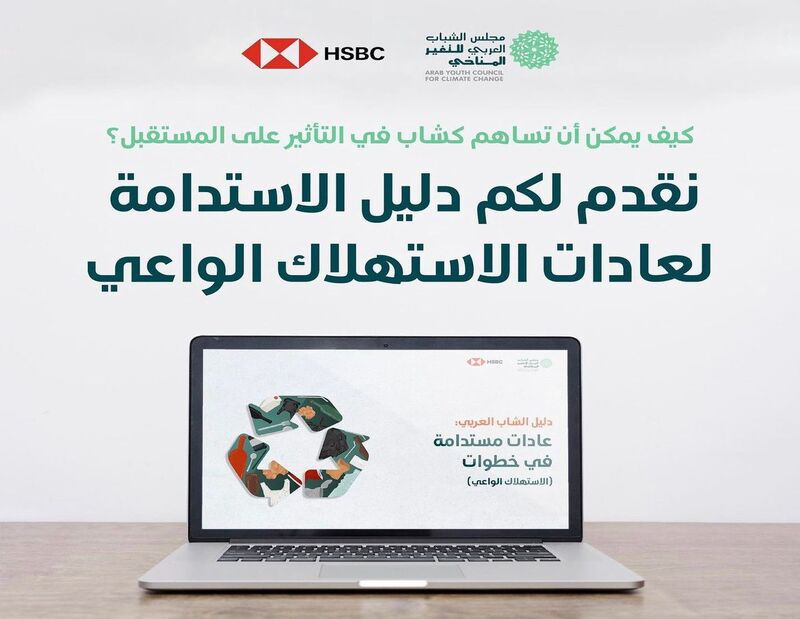 Launching The Council's First Toolkit of The Series: Action Steps for A Sustainable Lifestyle
In cooperation with HSBC and the Posterity Institute, the Arab Youth Council for Climate Change launched the first toolkit of a series titled "Action Steps for a Sustainable Lifestyle". This toolkit focuses on conscious consumerism to guide youth to adopt more sustainable consumption habits.
The series will contain a total of 6 toolkits that cover areas relevant to Arab Youth in the region and enables them to implement principles of sustainability in their daily lives and choices.