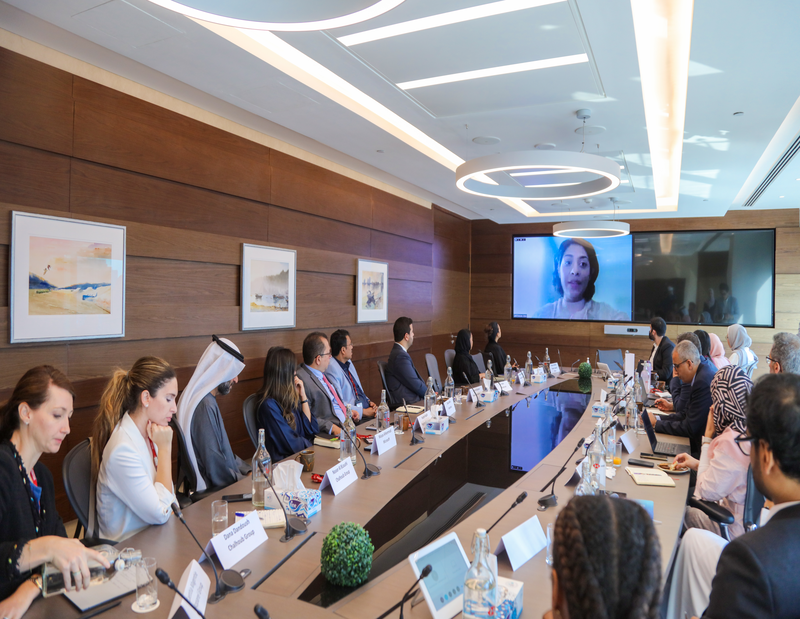 The Arab Youth Council for Climate Change Holds the Second Financing Our Sustainable Future Roundtable
In conjunction with the launch of the Arab region's preparations to host the next global climate summit "COP28" on the soil of the United Arab Emirates in the fourth quarter of 2023, the Arab Youth Council for Climate Change of the Arab Youth Center organized a meeting titled "How can we influence Arab youth to become more sustainable consumers?", which is the second closed roundtable organized by the Council on "Financing Our Sustainable Future" in cooperation with international organizations, governmental and financial institutions, companies, startups, small and medium projects, and business accelerators.
With the acceleration of initiatives supporting Arab efforts in global climate action in preparation for the Conference of the Parties (COP28), the closed roundtable discussion aim to introduce young people to the best financial products and services and financing opportunities that enable them to transform ideas of sustainability into reality in the near future, in cooperation With the "Posterity" Institute, and in partnership with the "HSBC" bank, and the participation of CEOs for sustainability, in the presence of a group of young people and entrepreneurs specializing in emerging projects based on environmentally and climate-friendly technologies.
The closed roundtable witnessed a discussion of many issues dealing with ways to empower Arab youth to become more sustainable consumers, and finding solutions to support them in overcoming the main obstacles they face while seeking to adopt sustainable consumption behaviors.